---
I am an Italian game designer and game design consultant based in Edinburgh (Scotland) with a speciality in game, level, and narrative design. I work in the gaming industry and as a freelancer and consultant for indie developers and studios. The full range of my services and expertise includes (but not limited to):
Brainstorm and research sessions
Tailored design requests (e.g. design a level, systems, or mechanics)
Open advising and consultancy via booked appointments (chat/voice call)
Content review (game design, level design, and narrative design)
Feedback to improve your game according to your deadlines
Helping to structure the overall design processes and workflow
Team management
Clear and effective design documentation and tools (e.g. Trello, Google Workspace, Notion, etc.)
Teaching & training
Defining a cohesive game direction with you in line with the market
Provide you with a list of assignments to improve your game and knowledge
Evaluation services with feedback about the project strengths and weaknesses and how to improve
I am pretty flexible in the way I provide help and support to best suits your needs. Contact me for an estimate of the rates for your individual case.
Scheduled text-chats or voice-calls for consultancy, feedback and evaluation of your work, brainstorming sessions, and similar. This can be done either in 30 minutes or 1-hour sessions. If I need to prepare for the call (e.g. Research) that time will be added as extra and evaluated at the same rate
Independent work involving the production of documentation, articles, spreadsheets, written analysis and evaluation, levels inside a level editor or engine, rapid prototyping, and similar work. Contact me for further information.
Live support via chat (Discord/Slack), Notion wikis, and Google Docs, Presentation, and Sheets.
I record the work and timings in production tools like Toggl and Asana, so you can keep track of the work I do (I can set it up for the team as well).
Testimonials
Andrea lent his game/level design skills for our upcoming puzzle project, and let me start this by saying that he did a phenomenal job. Right from the beginning, he quickly grasped the core mechanics and the nuisances around it to deliver some high-quality and witty levels. Even though his primary duties involved designing levels, he wasn't shy of sharing his inputs on game design whenever he sensed a flaw, and the team welcomed his inputs on improving the game. I can't recommend Andrea enough and wish him good luck for all his future endeavours. We are surely going to collaborate with him again for future projects.
Andrea and I have worked together on several game development projects, including the Global Game Jam. Working with Andrea was a pleasure, as he is intelligent, full of great ideas, and a complete professional. I've always been impressed with his deep understanding of game design and development, which he continuously develops. I would highly recommend Andrea to anyone, and would enjoy working with him again in future.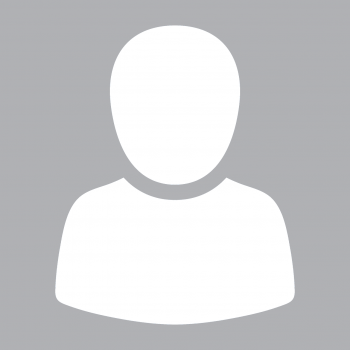 Andrea provided his game/level design skills to an ongoing project. He is fantastic to work with, very professional and he can take criticism. He has a broad set of skills that don't commonly overlap amongst developers (software engineering/game design) however for the job do overlap which is invaluable. I highly recommend Andrea to anyone who wants to 'get serious' about game design.
Andrea has applied his game design experiences in the project I'm currently developing: Stranded Eternity. He has a critical eye for the big picture and scope of the project, yet also recognizes the small details that help a project stand out from the rest of the crowd. In addition to his design experience, he possesses a rare trait that is often overlooked, which is the ability to state clearly that something isn't recommended for the project in the long-term rather simply appeasing the client in the short-term. I recommend Andrea as a game designer.
If you want to work with me or you need a service that is not listed above please get in contact with me by sending an email at asortino11@gmail.com